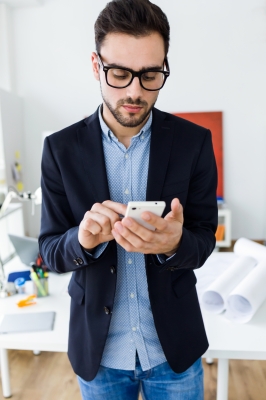 The final item on my list of the Top 5 Obstacles to Productivity is isolation. We believe we should be able to keep ourselves motivated and productive, without any help from others.
Our Work Suffers When We Try to Go It Alone
Working alone creates all sorts of problems.
We have no exposure to other points of view, so we don't see expanded possibilities, or hidden obstacles.
We have no-one to hold us accountable.
We are distracted more easily, without the presence of others to keep us engaged.
We have no opportunities to verbally process our thoughts and refine our ideas.
We lose the powerful boost of collaboration, which expands our creativity and resources.
We get lost in our own hyper-focus, and ignore other important obligations.
We're not exposed to others' shortcomings, and therefore, we magnify our own.
We don't have the opportunity to bolster our own confidence and skills through helping others.
Benefits of Utilizing Others in our Work:
increased creativity
increased confidence
learning from others
accountability partners
relief from boredom
shared burden of work
having a sounding board
So if it's not a good idea to work in isolation, and there are so many good reasons to enlist the aid or others, why are we so reluctant to make it happen? I've observed the following reasons:
don't want to bother people
fear of looking incompetent
fear of appearing lazy
fear of appearing vulnerable
don't want to seem needy
assumption that others can't meet our high standards
assumption that nobody else would understand
assumption that others might be harshly critical
assumption that others might stifle our creativity
assumption that there is nobody that can help
I'm sure you can add some reasons of your own.
Ways to Include Others in Our Work
From the list above, you can see that we create a lot of our isolation. We can go a long way to reduce it by addressing our fears and testing our potentially false assumptions and beliefs.
Here are some more concrete ways to include others in our work:
"Parallel work," when people are working on their own unique tasks, but in the same space. Working alongside others helps us stay grounded and focused. This can be done in shared office spaces, libraries, coffee shops, etc.
Collaborate and partner with others. When we join forces, we expand our creativity and the resources available to us. Project partners also provide accountability.
Ask someone to keep us company. Something powerful happens when another person is present with us. We can sustain focus and think more clearly, even if the other person is just sitting quietly or working quietly on an unrelated task. See my blog post on body doubling, for more information.
Schedule regular time with a colleague to review work projects. This provides a sounding board, so we can hear ourselves express our ideas. Many people are "verbal processors," and need to talk in order to organize ideas or prioritize tasks. It also offers the benefit of accountability.
Ask for help directly. Many are quite flattered to be asked, even if they are not working on the same project. Enlist others for brainstorming and problem solving, or just to get another perspective. Of course, it's appropriate to reciprocate.
What have you done to avoid working in isolation?
Image courtesy of nenetus at FreeDigitalPhotos.net
Social Share