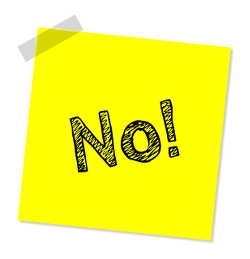 Third installment of my "Just Say No," blogging campaign, where I am examining the complexities of saying no. To re-cap the themes from my previous posts:
I think I may have hit a sticking point when considering the option to turn toward a healthier yes. I think many of us fear that if we start saying no to unhealthy, or unwise choices, we may become slaves to the healthier/wiser choices we are making.
We may fear that the "no" will become "never." If I say no to a cookie, does it mean a lifetime of boring fruit for dessert?
We may also fear the consequences of our successes. If I meet all my deadlines, will my supervisor assume I can handle more work?
So let's give ourselves a break, and allow no to mean nothing more than, "not right now."
Right now, I won't have a cookie. I'll have an apple, instead.
Right now, I won't check Facebook. I'll finish this report, instead.
No pressure for it to mean anything else.
Click here to read the next post in this "Just Say No" series.
Social Share